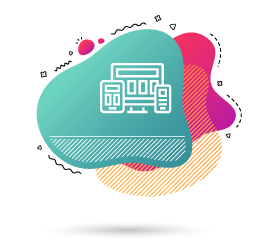 Website development, is a dynamic project, that is divided into several phases until its delivery. Our experienced team has all the necessary background knowledge to lead you to succeed in your business' goals. We support you from the conception, meaning creating the strategy and architecture, to its implementation and performance.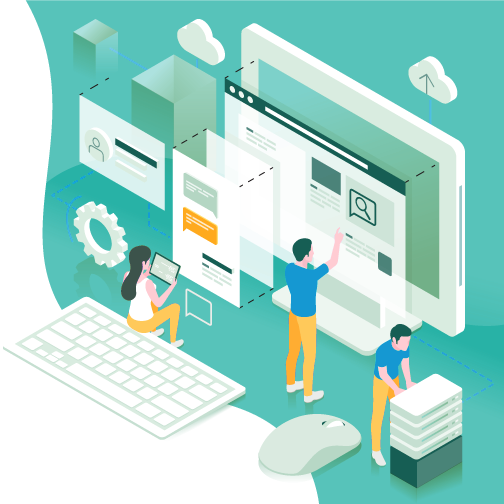 Websites that really work
Towards the delivery of the best possible result in terms of functionality & usability, our designers are working closely with developers. Having a strong background in technologies that are based on PHP, MySQL, HTML5, CSS3, JS, PostgreSQL and MVC structured frameworks like Laravel, JFramework, Slim, Joomla!, that effectively and securely accelerate our development process, we cover even the most demanding needs.
Together with our clients, we can bring to life even the most demanding ideas, providing full support from the conception to development, to the successful promotion through search engines or other advertising channels.
We are experienced in a variety of projects like dynamic websites, Content Management System development, portals, loyalty clubs and more. We, also, follow a number of best practices, per case, like:
Easy-to-use back-end management system
Security features that strengthen your application
Relationship-based content structure
GDPR compliant development & Privacy-by-Design
Social media connection
Cookie management
Automations that can make admins' lives easier
User account & profile management
Functions that support the full assets management of your website (users, articles, categories, banners, software modules, etc)
Pagespeed & On-page best practices
Mobile-first design
Build your next-generation website with idcs
Website development requires, not only strong programming background but also requires a team of agile members to perform productively in any new web project's challenges. Our team has great experience in both front-end and back-end development of PHP, MySQL, JavaScript, CSS3, HTML5 based projects. Our team has the magic mix of knowledge and experience to support your next digital presence. We deliver state-of-the-art, functional, easy to use, secure & privacy-oriented applications that fit your special business needs and offer a variety of solutions only one click away. Contact us to get in touch!